Tampa Engagement Photography :: Jake + Joyce
You know that moment when you combine a beautiful couple, epic location, great lighting and nice weather? Well, here is what you get! I had so much fun photographing Jake and Joyce for their engagement session. I simply cannot wait to photograph their beautiful wedding in 2016! Below is just a small handful of my favorite images and a Q&A.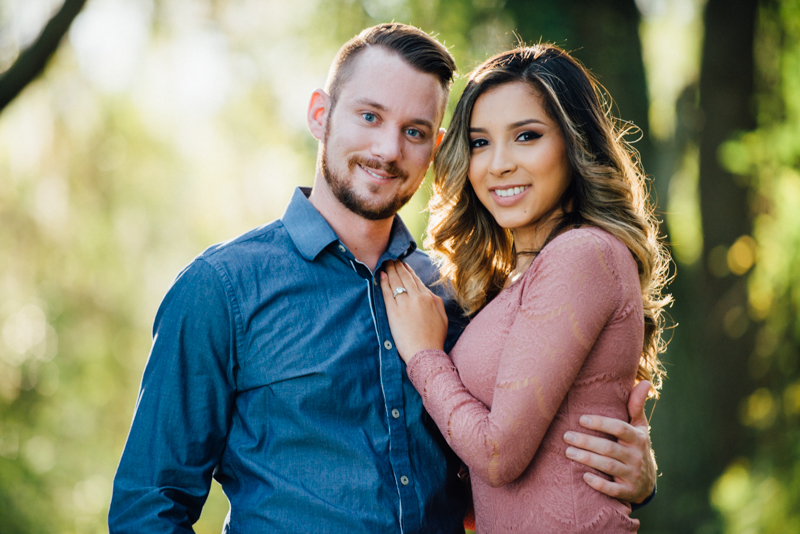 How did the two of you meet?
Jake and I met while I was on my spring break visiting family and friends in New Jersey. Jake lived in Connecticut at the time but was out one night in NYC with friends. That same night happened to be my best friend's birthday so we both went into the city to go celebrate. We locked eyes on the dance floor but Jake played it cool and didn't approach me right away until he noticed I didn't have a boyfriend. Once he had stole me away from the group we had just met that night, we danced for a bit and I mysteriously left to go wander with my best friend. The next day I called him and we were on the phone for hours! We didn't get to see each other again until 2 weeks later when I met him in Miami for Ultra Music Festival. This time we actually got to hang out and we instantly knew we didn't want to leave each other's side. From that weekend on, we made the long distance thing work until 5 months later when he finally moved to Orlando and got a job to be with me! <3
How long have you two been together?
We met on March 3, 2013 and became an official couple on July 1, 2013.
How did he propose?
Jake proposed on March 25, 2015 on the beach in Fort Lauderdale. It was on the same beach where we had our first "dinner date/picnic". I had no idea he was going to propose, I was speechless and shocked because he did too good of a job keeping it a secret. He made sure my nails were manicured, got the proposal on video, and asked my dad for my hand in marriage weeks before. After I said yes, we walked over to the nearby restaurant where my parents, sister, best friend, and friends were all there to surprise me and congratulate us. The restaurant was decorated with my favorite flowers (sunflowers), it was beautiful and definitely a day I will never forget.
Describe the wedding day (colors, theme, location, etc)
The wedding will be at the Museum of Fine Arts in St. Petersburg. We will be having the ceremony outside by the banyan trees and the reception will be inside the conservatory. We haven't decided on our theme yet but we are looking at whimsical and romantic inspiration. Our colors will probably be soft tones and shades of pink.
Any tips that you would give other couples planning their wedding?
Hire a wedding planner! Our wedding planner, Kimberly Hensley, has made the wedding planning so much easier and fun.
Why did you choose Jonathan Fanning as your wedding photographer?
Jake and I chose Jonathan as our wedding photographer because we love his work! His combination of natural light and artificial light are the perfect touch. Jonathan's professionalism is truly outstanding.
What was your reaction when you first saw your engagement photos?
We were really happy to see that Jonathan made our vision come to life. I was more than impressed by the quality of the photos and so excited that we got the photos as soon as possible.